The HISTORY of Sundets Fjällgård started 1880
and welcomed well-off-people who was interested in health springs and to breeth the ozonrich air.
In 1932 the house was bought by Anders Andersson. He installed central heating and built a cellarage. His son Enar Andersson managed the business untill 1942 when the sister of Enar, Carin Andersson took over the business. She had been working in Stockholm for almost 10 years. Later on she even bought the farm from her father and managed the business until she was 88 years old and sold it in 1999.
Sundets Fjällgård has since then been modernized several times and is now a lodge for more than a good nights sleep. Visitors not only fall asleep, they also fall in love with it and look forward to coming back.
Just now we can offer you self-catering and a fully equipped kitchen.
Below you can have a look at one of our 11 rooms. We have 20 common beds and 8 extras. Usually groups of 10 – 25 people visit us and cook their own food. Alternatively we can have a person at your disposal who can teach you how to compose new dishes. Thats business before pleasure!
The view from the kitchen is unbelievable. In the forefront you see the lake Kallsjön and in the background the mountain Suljätten. No dishwasher is nesessary cause the view makes it glorious to be the dishwasher! Noone wanna be undrafted! Do switch over to a new table at dinner so all can savour the view the Lake Kallsjön and the mountain Suljätten.

Nature
Enjoy the wide open spaces! Forget the marked ways and scooters! Enjoy!
Return home after a tour to the rivulets and the tarns with the fish.
This is something of what the surroundings of Sundets Fjällgård can offer.
But be prepared to forget "mark out ways "! You must take care of yourself. Bring along your local map and compass. Always show respect to the mountains and ask the locals if it is sane-minded to go for a tour. If you need, ask us for a guide!
You'll find a map of the area here >>>
Fishing
ANJAN-GRÅSJÖN FVO
Fishing is a natural and popular activity for the people
in the county. This link >>> shows you the fishing-grounds in the surrondings where englishmen among other as early as in the 19th century was fishing here. They had, and visitors still have, a great pleasure of good fishing and a wonderful nature. In the summertime or else when we have open water you can use different methods of fishing to catch the fish. In wintertime it is very amusing to go by ski to a frosen tarn or lake, unpack the icedrill, make a hole in the ice and then lay down and wait for the fish. Often the sun is shining. That´s icefishing!
The local people like mostly go fishing for char, brown trout, common whitefish but in some water you can also go fising for grayling, pike and european perch. The lakes Kallsjön-Gråsjön-Anjan and the rivers Stryån-Segerån-Gråsjöån are inside the FVO.

Hunting
Hunting small game in reindeer pasture-fields is allowed under certain circumstances. Local people loves to go hunting for elk. They spend more than a week of their vacation on it. If you want to go for hunting elk you must be a member of a huntingteam. Tell us so we can look for a team willing to let you be a member.
Music
Music should be built for joy. Lill Lindfors, a wellknown artist and the first Swedish Goodwill Ambassador of Unicef sang that song in 1978.
I have a great leisure-time interest in music. This link will take you to the site of the group in which I participate. We play Swedish folk music >>>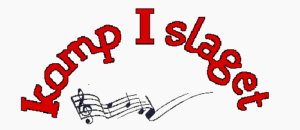 Once there you have the opportunity to listen to some snapshots from our CD.
We have for several years been a frequently reappering guest at Sommarkväll i Nedgårdsviken i Kall. We are playing at folk music festivals, weddings, private and nonprivate parties. Give us a call if you wanna hire us. I play accordion and there are bass-, guitar- mandolin- and nyckelharpaplayers as well. But don't forget our fiddlers! Our CD gives you 25 newcomposed swedish folk music.